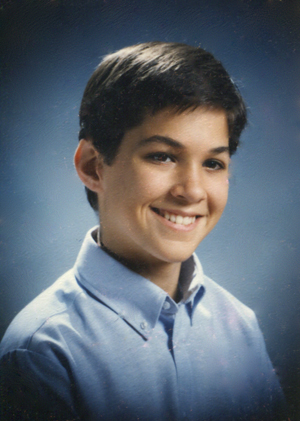 Paul Henry Agakian

DURHAM - Paul Henry Agakian, 35, peacefully passed away on Saturday, Jan. 5, 2013, in the presence of his loving family at home in South Berwick, Maine.

Paul touched all he met; his hugs, ever present smile, mischievousness, and wry humor delighted and motivated everyone.

Paul was born June 26, 1977, in Portsmouth, grew up in Durham, and graduated from Oyster River High School. Paul was active locally in construction and auto mechanics, worked with NAPA Auto Parts, and had the gift of being able to build or fix everything.

Survivors include his wife Bailey Rebecca Agakian, son Sean, daughter Grace, brother Dan, grandparents Henry and Hazel Kingsbury, and foster family, the Martins. Paul was predeceased by his mother Judy Anne Agakian. Paul enjoyed the support and love of a large extended family.

Paul courageously fought a very aggressive cancer with strength, patience, dignity, and courage. He taught us how to love, be loved, and show love - Paul lives on in our hearts.

In lieu of flowers, it is requested that donations be made to The Agakian Family Fund, c/o Sofie Larson, Fund Manager, 24 Beech Ridge Road, North Berwick, Maine 03906-6536.