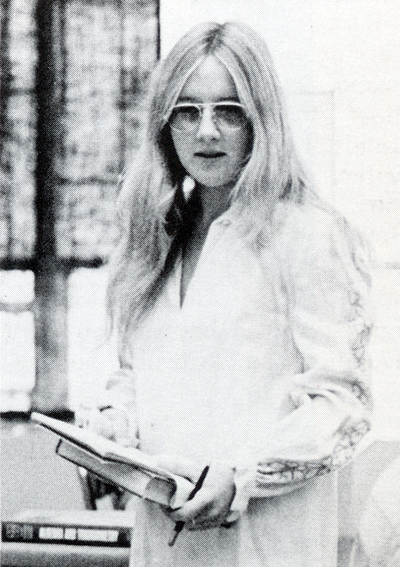 SHAFTSBURY, VT. - Holly Armitage, 39, a resident of Shaftsbury, died suddenly Wednesday, April 30, 1997 at Southwestern Vermont Medical Center.
Born in Dover, N.H. on June 4, 1957, she was the beloved daughter of Perley Everett Armitage Jr. and Georgia (Goss) Drew.
Holly attended the Oyster River schools in Durham, N.H. and was a graduate of Berwick Academy, South Berwick, Maine in 1974. She was a 1979 graduate of Bennington College.
Holly was employed at the Bennington Banner and at The Four Squires before managing The White House in Wilmington, Vt.
In 1993, she opened The Equinox Mountain Inn in Manchester, Vt. which has been featured in Vermont Life and Yankee Magazine. Holly treasured her affiliation with the Carthusian Order and the mountain family at Mt. Equinox.
An avid skier, Holly was also known as a musician, singing with a local blues band and performing at weddings. Holly was an active member of the area Chambers of Commerce and belonged to The National Society of Colonial Dames of America in the state of New Hampshire.
Survivors include Timothy Cunningham of Shaftsbury, Vt.; her father, Perley E. Armitage Jr. of Gonic, N.H.; her mother, Georgia Goss Drew of Madbury, N.H.; paternal grandparents, Mr. and Mrs. Perley E. Armitage Sr. of Rye, N.H.; two brothers, John B. Armitage of Readsboro, Vt. and Peter W. Armitage of Providence, R.I.; three stepbrothers, Michael P. Capen of Rochester, N.H., Jonathan Drew and Frederick E. Drew III, both of Barrington, N.H.; aunts, uncles, and cousins. Holly also leaves her Golden Retriever, Jesse, and scores of friends.
--------
Memorial contributions may be made to the Bennington County Humane Society through the office of the Mahar and Son Funeral Home, 628 Main St., Bennington, Vt. 05201.