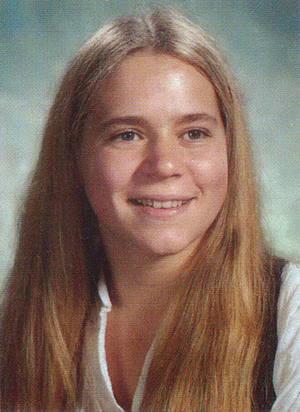 Katherine Bailey
DURHAM -- Katherine H. Bailey, 18, of 25 Oyster River Road died unexpectedly early Thursday, April 3, 1980, at Wentworth-Douglas Hospital, Dover after suffering a sudden illness at her home.
Born Jan. 15, 1962, in Arlington, Mass., she was the daughter of Richard and Charlotte (Long) Bailey.
She had resided in Durham for several years and graduated from Oyster River High School in January of this year. She was a communicant of the Church of St. Thomas More.
Members of her family include her mother, Mrs. Gerry (Charlotte) Tremain of Durham; her father, Richard Bailey of Gainesville, Fla.; a brother, Allen Bailey of Gainesville, Fla.; a stepbrother, Earl Tremain of Flanders, N.J.; two stepsisters, Miss Virginia Ann Tremain and Miss Jennifer M. Tremain both of Flanders, N.J.; her maternal grandparents, Mr. and Mrs. William H. Long of Barrington; her paternal grandmother, Mrs. Louise K. Bailey of Largo, Fla.; and aunts, uncles, and cousins.