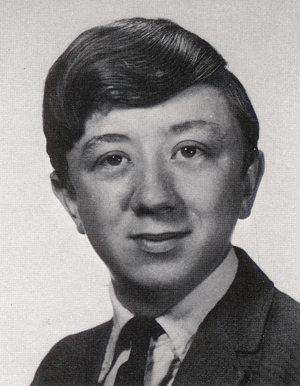 Lee - Paul O. Comtois Jr., 60, of Lee died September 29, 2011 at the Wentworth-Douglass Hospital surrounded by his family and loved ones.
Born February 24, 1951 in Exeter, he was the son of the late Paul O. Comtois Sr. and Edith (Wheeler).
A life-long resident of New Hampshire, Paul was a graduate of Oyster River High School, Class of 1970 and also attended the University of New Hampshire.
Paul was a dedicated father, son, brother and uncle. The eldest of six, Paul set the benchmark for true brotherhood and we will never forget his steadfast and unwavering dedication to his entire family.
By nature, Paul was an ambitious soul. He began working at age 16 at various jobs including the Rockingham Country Club. Through hard work, dedication and a passion to learn, he went on to become a very skilled carpenter by trade. He worked for Toy's Manufactured Housing in Lee, Seabrook Station as well as independently, as a master craftsman for hire.
Paul had many hobbies over the years including snowmobiling, small engine repair, computers, gardening, NASCAR, and football. He was most known for his heart of gold and salt of the earth demeanor, always willing to help those in need. A friend to many, stranger to none, Paul will be sorely missed but imprinted on our hearts forever.
He was predeceased by his beloved eldest son, Alan B. Comtois in 2005 and his sister, Rene' Bogan who died in 2008.
Survivors include his beloved youngest son, Sean Matthew Comtois of Barrington; brother & sisters, David E. Comtois and his wife Kathy of Lee, Marianne G. Gough and her husband Jeff of Barrington, Mona L. Ghirin and her husband Ernesto of South Berwick, and Michelle C. Deem and her husband James of Charlotte, NC; one granddaughter, several nieces, nephews, and cousins.
In lieu of flowers, memorials may be made to the American Cancer Society, 2 Commerce Dr., Suite 110, Bedford, NH 03110.