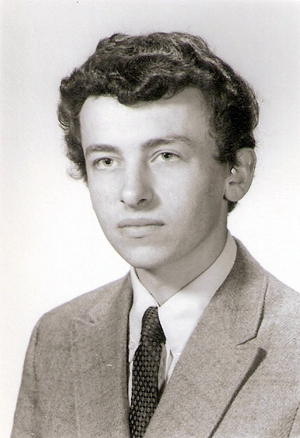 Madbury -- Christopher J. Corrow, 31, of Evans road, died Tuesday, Nov 29, 1983, at Maine Medical Center in Portland, Maine, from injuries received in a car accident Oct. 28, 1983, in Madbury.
Born Oct. 5, 1952, in Burlington, VT, the son of Henry W. and Eileen (Roderer) Corrow, he had resided in Madbury since 1955.
He graduated from St. Thomas Aquinas High School in Dover in 1970.
He had worked for the Elliott Rose Company in Madbury and was later employed at several garages in the area.
Mr. Corrow was also a self-employed auto mechanic and had traveled extensively throughout the United States and Canada.
He was a member of the St. Thomas More Parish in Durham.
Members of the family include his parents of Madbury; four brothers, Thomas H. Corrow, Justin H. Corrow, Andrew J. Corrow, and Ben J. Corrow, all of Madbury; three sisters, Mrs. James (Lydia) Towle Jr. of Dover, Mrs. Todd (Martha) Mower of Nottingham and Miss Jennifer A. Corrow of Madbury; and an aunt, two uncles, four nieces, and cousins.