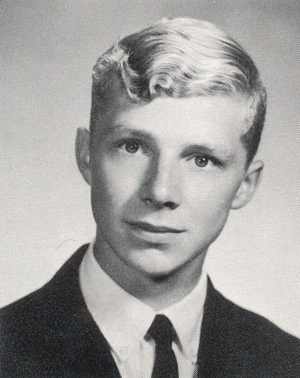 Richard C. Dennis
RIO RANCHO, New Mexico ; Richard C. Dennis, 59, a longtime resident of Lee, N.H., died unexpectedly in his home in Rio Rancho on Jan. 3, 2009.

Born in Dover, N.H., Richard was also a long-time resident of Northwestern Connecticut before moving to New Mexico in 1998. Richard was a graduate of Oyster River High School and the University of New Hampshire, both in Durham. He was a part-time police officer and a volunteer firefighter for the town of Lee. Later, he had a 30-plus year career in the agricultural chemical business in both New England and the West.

His hobbies and interests were many, including auto racing, ice hockey, skiing, history, arts of the Southwest, and good wines.

He is survived by his wife of 38 years, Donna, of Rio Rancho; daughter, Kristie and grandson, Justin, of Langdon, N.H.; son, Jeff and daughter-in-law, Juli, of Lorton, Va.; parents, Wallace and Evelyn Dennis, of Lee; brother, Allan, sister-in-law, Carole; nieces, Danielle and Courtney, and nephew, Craig, of Lee; and in-laws, Pearle Merrell and Dana Merrell, of Langdon, N.H.

A memorial donation may be made to the American Heart Association.