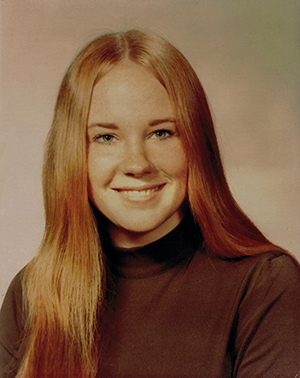 Janet Dewing Johnson
DOVER - Janet D. Johnson, 63, of Tideview Drive, died peacefully on Sunday, July 2, 2017, at Portsmouth Regional Hospital. Born January 29, 1954 in Tampa, Florida, she was the daughter of Richard and Mary (Lundberg) Dewing.

As the daughter of an Air Force pilot, Janet lived in Florida, Texas (three times), Illinois, North Carolina, Munich (Germany) and Anchorage, Alaska, before the family came home to New Hampshire and settled in Durham. Janet graduated from Oyster River High school in Durham with the class of 1972 and subsequently attended the University of New Hampshire.

She is survived by her parents, Richard and Mary of Durham; her son, Daniel Johnson and his girlfriend, Jocelyn of Tewksbury, Mass.; and a brother, Jeffrey Dewing of Durham, as well as two well-loved aunts, plus cherished cousins.

In lieu of flowers, memorials may be made to the NH SPCA, P.O. Box 196, Stratham, NH, 03885.