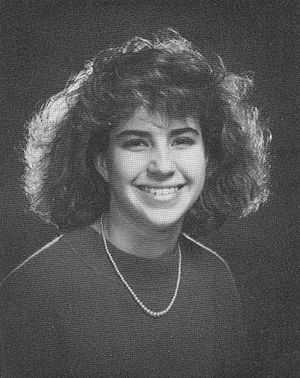 Kristen Marie Dugas Fox

GAINESVILLE, Ga. – Kristen Marie (Dugas) Fox, 46, died unexpectedly on Monday, February 22, 2016, in Gainesville, Georgia. Born on September 26, 1970 Kristen was the beloved daughter of Kevin and Linda (Beaudry) Dugas of Lee, N.H.

She was raised in Durham and attended Oyster River Schools. She then went on to study at the University of Vermont School of Allied Health earning a degree in Dental Hygiene. She worked at Vermont Dental Care for ten years before relocating to Georgia where she married John Fox and started a family. Most recently she had completed three years of study in the Nursing program at North Georgia University in Dahlonega.

Kris was an avid knitter and enjoyed many other crafts including basket weaving and making jewelry. Most of all she enjoyed spending time with her three sons and with her friends.

Kristen was a warm and loving person who touched many lives in a positive way. She assisted her father with dental services on several trips to Haiti. She lit up a room with her beautiful smile and will be greatly missed by all who knew her.

She is survived by her parents Kevin and Linda Dugas of Lee, N.H., Sister Kim Hopwood, brother-in-law Mike Hopwood, and nephew Mason Hopwood of Hinesburg, Vermont, John Fox and her three sons Ethan Fox, Cole Fox and Jack Fox of Dawsonville, Georgia, as well as many aunts, uncles and cousins.

In lieu of flowers donations may be made to St. Thomas More Food Pantry 6 Madbury Rd., (P.O. Box 620) Durham, N.H., 03824.