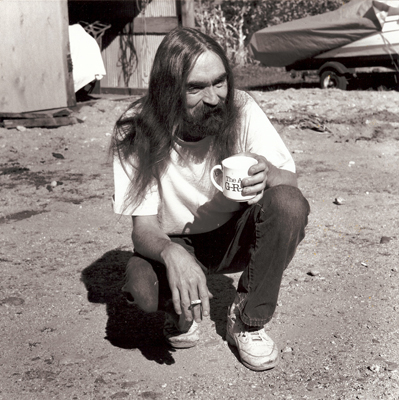 DEBARY, Fla. - Kevin Fennessy, 55, of 53 Alicante Road in DeBary, Fla., died Sunday Oct. 23, 2005, after a long battle with cancer.
He was born in Bellows Falls, Vt., on May 19, 1950, the son of John P. and Mildred V. (Podwin) Fennessy.
He grew up Walpole and Claremont, N.H. He graduated at the top of his class from St. Mary High School in Claremont, Class of 1968, where he also received the St. Joseph Sports Award as the Outstanding Student Athlete, the same year.
He attended the University of New Hampshire and lived in the Durham area for many years, working as a mason and specializing in stone work. He was most proud of his restoration work at resorts such as Wentworth by the Sea and the Mount Washington Hotel. He moved to Florida in 1995, and was employed by Ingram and Fennessy Construction Co., in Sanford, Fla., until his illness.
He loved to read, was a lifelong Red Sox and Patriots fan, and most of all, loved spending time with his family and friends.
He is survived by one sister, Sheila (Fennessy) and husband Peter Plwowarczyk, of Deerfield, N.H.; five brothers, James and his wife, Lori, of Lewiston, Maine, William and his partner, Lucy Boyle, of Claremont, N.H., John and his wife, Helen, of Sanford, Fla., Peter and his wife, Jodie, of Claremont, and Paul and his wife, Debbie, of Dover, N.H., as well his Aunt Marion Fennessy; and his Uncle Jim and Aunt Ruth Nelson of Walpole, N.H. and many cousins, nieces, and nephews -- who were all very special to their "Uncle Kev."
He was predeceased by his parents, John and Mildred Fennessy; his infant son, Conner Fennessy; and infant daughter, Larkin Fennessy.