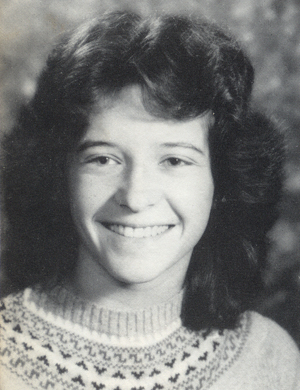 Terry Lee Hanson
MADBURY - Terry Lee Hanson, 50, of Madbury, died Saturday, Feb. 8th, 2014, at Wentworth Douglas Hospital after a yearlong battle with breast cancer.
She was a lifelong resident of Madbury, and a graduate of Oyster River High School. A devoted and loving mother of three, she enjoyed spending time with her family, volunteering for the UNH Therapeutic Riding Program, walking with her friends, and could always be found with a book or a Sudoku in hand. She was also an avid quilter and a retired 4-H leader.
She is survived by her children, Victoria Hanson, Alex Hanson, and Austin Hanson; mother, Sheila Fernald; sister, Jodi Fernald; her husband and the father of her children, Charles Hanson. She will also be remembered by her loving friends and the supportive community at Moharimet Elementary school where she worked.
In lieu of flowers donations may be made to the UNH Therapeutic Riding Program in Terry's honor. Donations may be mailed to UNH Therapeutic Riding Program, Equine Center, 278 Mast Rd. Ext., Durham, NH 03824. See more at http://equine.unh.edu/trp/donations . You may also choose to make a donation to a charity of your choice in Terry's name.