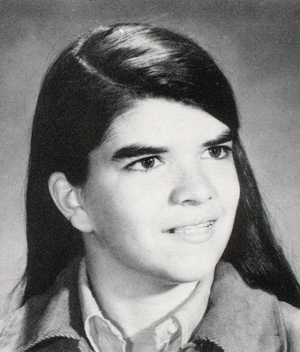 Elizabeth Flather Powers
Elizabeth Flather Powers, 55, longtime resident of Houston, Texas, died Wednesday, Jan. 26, 2011, following a battle with cancer.
Born Dec. 25, 1955, in Fort Bragg, N.C., a daughter of Herbert Jr. and Leta Hamby Flather, she moved to Houston in 1975 and attended the University of Houston. She was employed for 18 years by John T. Jones & Company.
Survivors include her husband of 29 years, Stephen R. Powers; a son, Shawn Powers; her mother, Leta Hamby Flather; three brothers and two sisters-in-law, Herbert III and Estella Flather, John H. Flather, Robert H. and Karen Flather; maternal aunt, Marjorie Hamby Loftus of Princeton; mother-in-law, Carole Powers; three brothers-in-law and two sisters-in-law, Robert V. and Carole Powers, Richard W. Powers, John P. and Nancy Powers; and a sister-in-law and brother-in-law, Mary T. Powers-Watts and Preston; six nephews, Herbert Flather IV, William Flather, Ian Powers, Brendan Powers, Phillip Powers and John Watts; and two nieces, Amelia Powers and Natalie Powers.