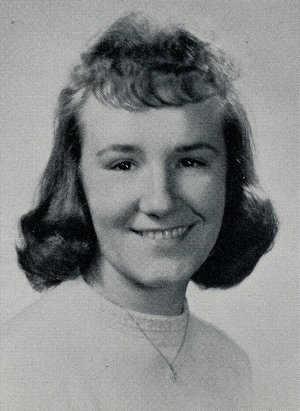 Martha Gail Rosholt, age 68, of Rochester passed away peacefully on Monday, May 28, 2012 at Hyder Family Hospice House, Dover, after a long and fiercely fought battle with breast cancer. Martha was born July 16, 1943 in Malden, Massachusetts to Helen Bulpett and George Flechtner.
She graduated from Oyster River High School, Durham in l961. She worked many years for the Naval Sea Systems Command as a management analyst. She also was very active in her church, Holy Trinity Lutheran Church, Newington. There she served many capacities. Highlights include serving on numerous Call/Search Committees, serving as Church Council President, singing in the church choir, overseeing the Membership Committee and running the Annual International Food Festival. She felt her greatest calling was as "Mom" to her kids and "Nana" to her grandkids and to the many others who crossed her path. She was also a dear friend to many.
She is survived by her loving husband of 42 years, Edward Rosholt of Rochester, her children Terry Bianchi of Manchester; Michael Rosholt of Dover; Cathy Kling of Virginia; Christina Waterman of Somersworth; Mark Rosholt of Ohio; Kevin Rosholt of North Berwick; and Jennifer Salmon of New York; along with their spouses, 11 grandchildren and two great grandchildren. She is also survived by sisters, Louise Bourdon of Rochester and Jean MacDonald of Maine and her brother, Richard Flechtner of Dover as well as several nieces and nephews. She was predeceased by 2 brothers, Dennis Roy and Charles Flechtner, and by a son, Daniel Rosholt.
Donations may be made to Holy Trinity Lutheran Church Memorial Fund, office@htelc.com; or Seacoast Cancer Center @ www.wdhospital.com/body.cfm?id=227 (online donation page).