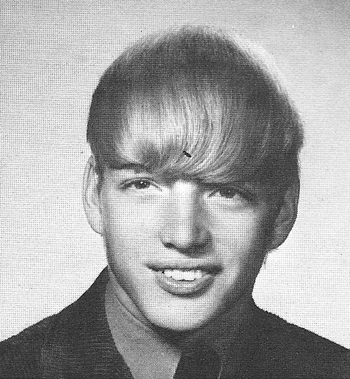 MIDDLETON --Mitchell P. Gearwar, 51, of 36 Sunrise Drive, died Tuesday, Nov. 23, 2004, at home after a period of failing health.
He was born July 6, 1953, in Tupper Lake, N.Y., the son of Leslie M. (Friend) Gearwar and the late Albert M. Gearwar. He had resided in Middleton for the past year and a half, previously living in Somersworth. He worked for the N.H. Dept. of Transportation, Highway Department, as a foreman. He served 20 years in the N.H. National Guard. He enjoyed hunting and NASCAR racing.
Members of his family include his son, Robert M. Gearwar of Berwick, Maine; daughter, Nichole J. Gearwar of Dover; his mother, of Rochester; grandchildren, Kendra L. Hassen, Kiara L. Ngugi, Zackary, Christopher, and Courtney Gearwar; brother, Michael W. Gearwar of Dover; sisters, Sharon L. Wentworth of Milton, Kathleen F. Barringer of Rochester; several nieces, nephews, cousins and one aunt.
At his request, there will be no services. Arrangements are under the care of the R.M. Edgerly & Son Funeral Home, 86 South Main St., Rochester, N.H.