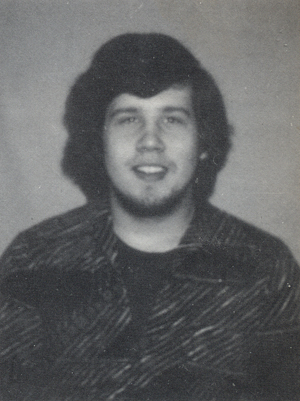 FARMINGTON -- Michael D. Goodstein, 33, of Lancelot Shores, died Thursday, June 27, 1996 at his home following a brave battle with cancer.
He was born March 13, 1963 in Laconia, the son of Harry and Millicent (Appelbaum) Goodstein.
Michael was the graduate of Stratham Vo-Tech where he earned a degree in appliance repair. He was employed as a carpenter at Barrington Lumber Co., which his father founded.
An avid outdoorsman, Michael enjoyed boating and fishing. As a lover of music, he played the clarinet and the drums.
A loving son, he leaves his mother "Millie" Goldstein, of Lee. He was the devoted husband of Suzanne M. (Tardy) Goldstein of Farmington, the loving father of Jennifer Goodstein of Farmington, beloved brother of Charles Goodstein of Lee, and Steven Goodstein of Alabama.
Should friends desire, donations in Michael's memory may be made to the Rochester Visiting Nurses Association Hospice Program, 89 Charles St., Rochester, N.H. 03867 or to the American Cancer Society, c/o Antje Bertrand, 51 Garrison Rd, Dover, N.H. 03867