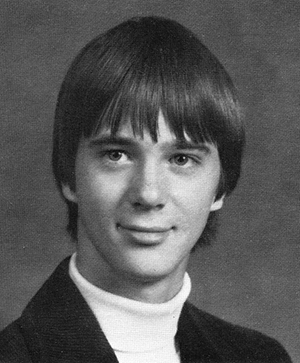 STAUNTON - William Arthur Grant, Jr., 57, husband of Cynthia (Horn) Grant of 241 Churchville Avenue, died Sunday, March 13, 2016, from pancreatic cancer. He was born in Bennington, Vermont, on December 26, 1958, the son of William Grant, Sr., and the late Lovertia (Chase) Grant.

After graduating from Oyster River High School in 1976, he received his Bachelor of Arts in Creative Writing from the University of New Hampshire. He later earned a Master's Degree in Communications at Keene State College.

He was an active member of Durham Evangelical Church and attended Denver Seminary for a short time. He worked at radio stations in Colorado, New Hampshire, and Wyoming as a news broadcaster, programming director, and general manager. He then joined the public relations department at Keene State College where he was a co-creator of the New England Conference on Storytelling for Children. He taught English and journalism classes and founded the KSC branch of Campus Crusade for Christ.

During 1990s, Will was the executive director of Camp Holiday, a summer camp for special needs children. He started an Internet company, the Electric Football Discount Warehouse, motivated by his boyhood love of the game. After moving to Staunton in 2003, he worked on community projects while also serving for many years as a delivery person for Domino's Pizza, where he mentored many of his young co-workers.

Will had boundless energy and numerous interests. He was an avid athlete in basketball, baseball, golf, tennis, and volleyball. He coached volleyball for two decades and conducted hundreds of tournaments as the manager of the Just Volleyball Club in Keene. In Staunton, he developed an interest in disc golf. He approached the Staunton Recreation Department about constructing a course in Montgomery Hall Park. With help from the Kiwanis Club, Will raised over $20,000 for equipment, designed the course, promoted it to the community, and spent countless hours every year volunteering his time to maintain it. He also taught writing classes for Staunton Recreation Department and co-authored several books as a result of those classes. For several years, Will coordinated the Memorial Deer display at Gypsy Hill Park for the Celebration of Holiday Lights. An accomplished singer-songwriter, Will wrote and recorded hundreds of songs, led praise music at various churches, promoted concerts, and especially enjoyed performing with the Staunton Music Guild.

Will was a longtime member of Community Fellowship Church in Staunton and also attended the Church Downtown. Both churches were devoted to serving him and his family during his illness. He inspired many people with his joyful expectation of Heaven and his sense of humor while enduring a difficult trial.

He was a faithful servant to his Lord Jesus Christ and to his family. Family members include his wife, Cynthia (Horn) Grant, a son and daughter-in-law, Dylan and Lindsay Grant of Williamsburg, a son, Benjamin Grant of Los Angeles, his father, William "Art" Grant, Sr. of Concord, NH, and three sisters, Rebecca Grant of Victoria, British Columbia, Jeanne Crocker of New York and Jennifer Grant of Staunton, and several nieces and nephews.

Memorials may be made to Community Fellowship Church, 19 S. Market St., Staunton, VA 24401.