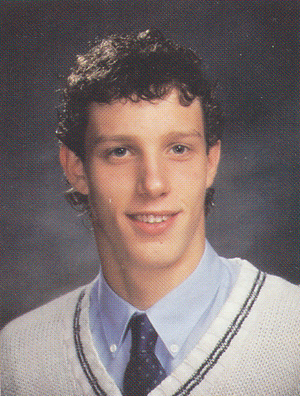 LINCOLN — Erik Sveinn Halldorson, 40, ended his own life on the morning of Friday, Dec. 7, 2012, in Lincoln, after a long, private battle with depression.
Erik was born Nov. 10, 1972, in Wisconsin. He and his younger brother Jeffrey were adopted together in 1976 by Sue and James Halldorson. His family moved to Durham in his fourth-grade year. While in his early teens, his mother gave birth to two boys, giving Erik two more brothers. Erik attended Oyster River High School, where he found an outlet and use for his impressive, 6-foot-5-inch frame in basketball. He was a star player and much-loved member of the student body.
After high school, he attended Plymouth State College, where he majored in biology and chemistry and was a member of the Delta Chi fraternity. After college, Erik did some traveling before settling back in Durham on a friend's family farm while working at Lonza Biologics in Portsmouth. In more recent years, Erik had moved to Boston, where he worked for Genzyme Corp.

Erik possessed boundless intellectual and spiritual curiosity. He grappled with philosophy and immersed his soul into books, music and art, all while searching for answers layered within the human condition. He cherished his friends with his rare gift of empathy, and reached them in different ways. His unique kindness, humility and innocence were expressed with a wry sense of humor that was felt by each person graced by his companionship.
Erik is survived by his longtime domestic partner and best friend, Heather Hahn; his brother Jeff and sister-in-law Kelly, and their three children, Wolfgang, Griffin and Xoey; brothers Christopher and Thomas; mother Susan; and many friends from high school, college, "The Farm," work and the world.