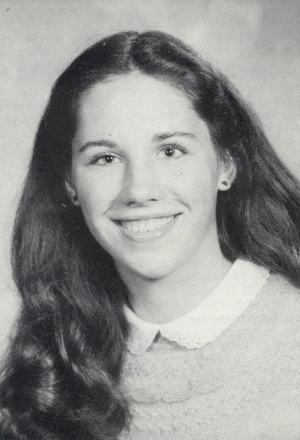 DURHAM — Crescentia Anne Healy-True passed away at home from complications of breast cancer at 8:42 a.m. on Tuesday, March 14, 2006, with her family at her bedside.

She was born Dec. 16, 1963, in Elmhurst, Ill.

She was a loving mother, daughter, sister, friend and colleague. Her passion, commitment and love for life resulted in an ongoing commitment to help people. Even with the diagnosis of cancer, she continued to embrace life and make things better for those around her.

She founded the On-Belay Charity to fund an experiential learning program run by the UNH Browne Center to help children whose parents' have cancer or other serious diseases cope with the pain and uncertainty stemming from chronic disease. In November 2005, she was awarded the 2005 Spirit of New Hampshire Awards Volunteer Service Award, and was also recognized in January by the governor and Executive Council for her continuing commitment to her community through the On-Belay program.

Her professional career included serving as vice president of operations for Citizens Funds, Portsmouth; co-founder of Newcircle Communications, Manchester; and most recently served as associate director of Sustainability University of New Hampshire, Durham.

She is a graduate of Oyster River High School in Durham and The George Washington University of Washington, D.C.

She is survived by her two beautiful daughters, Eryn (14) and Emma (12); as well as her parents, Bill and Crescentia Anne Healy of Newmarket, and her four siblings, Clare Healy and Elizabeth Tretter of Dover, Greg Healy of Chicago, Ill., and Jim Healy of Washington.

————

In lieu of flowers, donations may be made to On-Belay, c/o The Browne Center, Dame Road, Durham, NH 03824 www.on-belay.org; or the Eryn and Emma True Education Fund, c/o Bill and Crescentia Anne Healy, 125 Main St.-Unit 7, Newmarket, NH 03857.