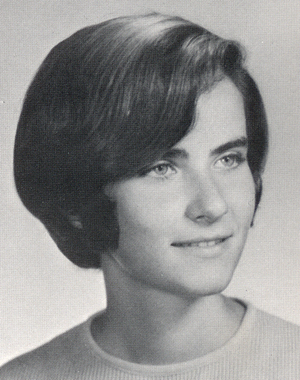 YORK, Maine - Ann A. Pardoe, 62, of 19 Saltwater Drive, died Sunday, March 3, 2013, at home with her family by her side.

She was born June 28, 1950 in Ravenna, Ohio, a daughter of the late George W. and Isabel A. (Amor) Irwin. She was a 1972 graduate of the University of New Hampshire. She briefly taught Spanish at St. Thomas Aquinas High School in Dover. She was the owner and operator of G. Irwin Co. Jewelry Store in Kittery, Maine.

She enjoyed spending time with her family and traveling.

She leaves her husband of 39 years, Michael A. Pardoe; two sons, John M. Pardoe and his wife, Traci, of Cape Neddick, Maine, and Christopher J. Pardoe and his fiance, Lindsey A. Williamson, of Greenland; a daughter, Sarah A. Pardoe and her husband, Sam Swanson, of Cape Neddick, Maine; two sisters, Maria Amor of New York City and Laura Morris and her husband, Mark, of Cape Elizabeth, Maine; and a grandson son Jacob M. Pardoe.

Memorial contributions may be made to Pancreatic Cancer Action Network at http://pancan.org/ for Pancreatic Research.