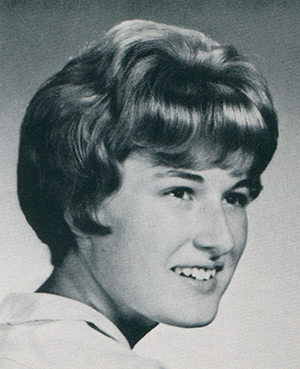 Patricia C. Seaver

BARRINGTON - Patricia C. Seaver, 67 of Franklin Pierce Highway died on Thursday, January 16, 2014, at Hyder Family Hospice House in Dover, N.H. with her family by her side.

She was born on November 4, 1946, in Dover, N.H.; the daughter of Harold S. and Lola A. (Elkins) Jones.

Patricia is survived by a son, Stephen Hayes; a brother, Glenn Jones; and two grandchildren, Todd S. Hayes and Stephanie Hayes; and many friends.

Besides her parents, she was predeceased by her husband, George Seaver.

Memorial contributions may be made in Patricia's name to Barrington Food Pantry, PO Box 617, Barrington, NH, 03825 and American Cancer Society, 2 Commerce Drive, Suite 110, Bedford, NH, 03110.