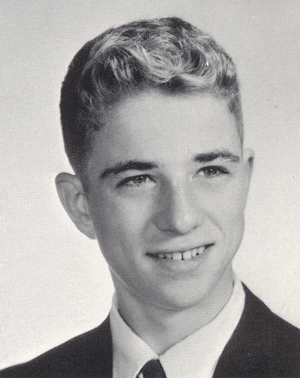 ROCHESTER- David T. Knight, 61, of Riverview Drive, died Oct. 11, 2012, at Frisbie Memorial Hospital, Rochester.
Born Dec. 18, 1950, in Exeter, N.H., he was the son of the late Harold R. and Florence (Turner) Knight. Raised in Durham, David was a 1968 graduate of Oyster River High School, and had lived in Rochester for the past 15 years.
David served in the US Coast Guard. He was a master electrician for many years. Having good mechanical skills he operated Knight's Madbury Garage for a period of time. David enjoyed hunting and fishing.
Survivors include a son, Greg Knight of Dover; a daughter, Allison Knight of Maine; a sister, Evelyn Sidmore and her husband Philip of Durham; and two nephews, Jon Sidmore and Jason Sidmore.
Should friends desire memorials may be made to McGregor Memorial EMS, 47 College Road, Durham, NH 03824.