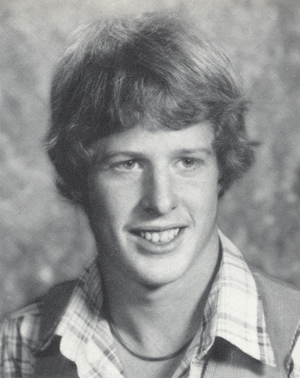 Russell C. Knightly

DOVER - Russell C. Knightly passed away on Monday, May 25, 2015, in Dover, New Hampshire. Russ was born December 10, 1961, in Exeter, New Hampshire.

Russ was a 1981 graduate of Oyster River High School and a 1982 graduate of Wyoming Technical Institute, in Laramie, Wyoming. Russ was an employee of EnviroVantage, of Epping, New Hampshire, for over 25 years. Russ was an avid hockey and NASCAR fan. His favorite activity were the many family trips to their camp on Brule Lake, in Algonquin Provincial Park in Ontario, Canada, where Russ enjoyed canoeing and hiking in the great outdoors with his parents, brothers Curt & Scott and his cousin Stephen.

Russ is survived by his wife of 19 years and "his rock", Jocelyn (Biron) Knightly. He is also survived by his beloved children Nicholas and Hannah, of Durham, his parents Roger and Joy Knightly, of Durham, his brothers Curt Knightly and wife Debra, of Belmont, Scott Knightly and wife Tonya, of Durham. He is survived by his uncle Gene Goddard and wife Sandi, of Raymond, aunt Marion Smith, of Deerfield, cousins Susan Borders and husband Paul, of Meredith, Karen Smith and husband James Scanlon, of Chicago, Illinois, Stephen Smith, of Deerfield, his sisters-in-law Paige Biron, of Seattle, Washington, Julie Biron, of Tybee Island Georgia, numerous nieces and nephews and dear friends, and his dog Zeva.

Russ was pre-deceased by his uncle Don Smith, of Deerfield, and childhood Canadian wilderness mentor, Doc Kase of Brule Lake, Algonquin Provincial Park, Ontario, Canada.

The family would like to thank their many friends and colleagues for their kindness and support. The family would also like to thank the skilled and compassionate physicians and staff of Portsmouth Regional Hospital and the Portsmouth Oncology Center, Wentworth Hospice, and Dover Center for Health & Rehabilitation.

In lieu of flowers, Russ's family asks that donations be made to the Russell Knightly Memorial Fund at the Durham Community Church, Friends of Algonquin Provincial Park, in Ontario Canada, or the American Cancer Society.