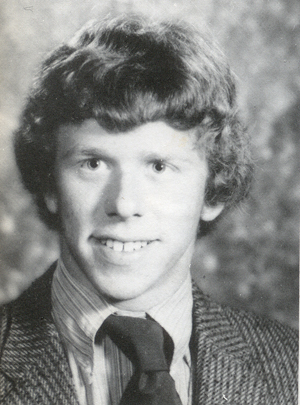 David R. Loeser, Jr., 43, of Sullivan Lane, Saco died May 3, 2007 at the Southern Maine Medical Center in Biddeford after a long struggle against Leukemia. David was born on June 4th, 1963 in Summit, New Jersey the son of David R. Loeser and Susannah R. Bates. He was educated at the University of New Hampshire where he received his undergraduate degree, as well as, his MBA. Most recently, David was attending the University of Southern Maine's ETEP program, student teaching, and is a member of the class graduating on May 11. For many years, David worked as an import/export broker at Chase, Leavitt & Co. in Portland, ME, and was later employed by his family's investment business. David was a board member of Crossroads, a youth-based organization dedicated to building self-esteem through the arts. He also taught drama through this same organization and taught Sunday school at the First Parish Congregational Church, UCC.
For anyone who knew David well, it is impossible to sum up how his life impacted all those around him. He cherished each day as a gift, spending time sailing, driving with the top down, acting both on and off stage, and handing out smiles to anyone and everyone. David loved his family dearly, spending most of his free time with his wife, children, and all those he considered part of this family, which for David included just about everybody. He was filled with an enormous degree of compassion and even on his worst days, he was still able to laugh and sing.
For many, David will be remembered for the parts he colorfully portrayed in local theater productions, such as Max in the Sound of Music, the scarecrow in the Wizard of Oz, and countless others. His children will remember him as a dotting father who loved to attend their theater, musical, and sporting events, as well as, concerts, art exhibits, and other activities.
David will be carried in the hearts of those he has left behind, his wife of more than 20 years, Terry and their children, McKenzie, Camden, and Claire , his mother and stepfather, Susannah Ristine and Thomas Marino of Biddeford, his father, David Loeser and his wife Vickie Loeser of Eugene, OR, his stepmother, Jane Loeser of Kittery Point, ME, his sister, Betsy Robertson of Portland, OR, his stepsister Jennifer Marino of New York, NY, and his three brothers, Jamie, Rob, and Peter Loeser, who all reside in New Hampshire.
In lieu of flowers friends and relatives may make memorial donations to a scholarship fund for the benefit of David's children to Saco and Biddeford Savings, c/o Don Lauzier 252 Main St, Saco, Maine 04072.