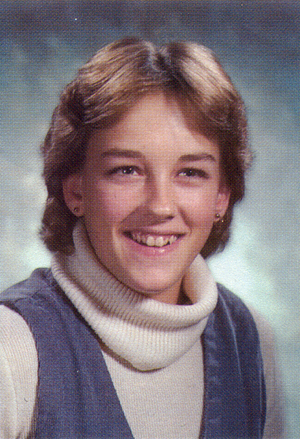 PITTSFIELD -- Jennifer Lee Leonard, 47, died on Thursday, July 23, 2009, at her home in Pittsfield.

She was born in Boston on April 17, 1962, the daughter of Richard Leonard and Meridel (Nunan) McCabe. She was employed by Colby College as a librarian and had served our country in the Air Force.

Jennifer enjoyed having a good conversation and debate. She liked taking care of her animals and plants. She was a great cook and baker.

She will be dearly missed by her four sons, Eric S. Hammond of Dover, N.H., Peter J. Hammond of Pittsfield, Mackenzi A. Chamness and Andrew B. Chamness, both of Pittsfield; her two brothers, Jeffrey B. McCabe and his wife, Tina, of Wilton, N.H., and Sean T. McCabe of Dover; her nieces and nephews, Haley McCabe of Dover, Kelley Randall of Boston, Angelina McCabe, Breanna McCabe, and William Woods, all of Wilton, N.H.; a very best friend, Katherine Tuck of Bangor; and all of her health care aides and all those who had the joy of knowing her.

A private committal service with military honors will be held at the Maine Veterans' Memorial Cemetery in Augusta.