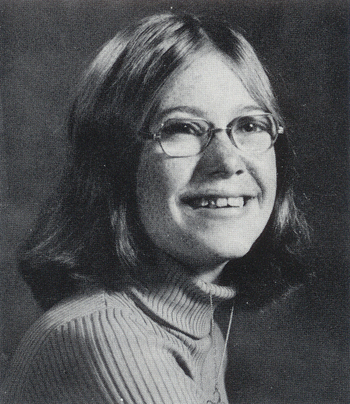 SPRINGVALE, Maine — Pamela Ann LaRose, 48, of Mill Street, died Tuesday, Sept. 5, 2006, at the Goodall Hospital, Sanford, Maine, after a brief illness.

She was born Nov. 9, 1957, in Dover, N.H., the daughter of Neil and Joanne (Gooch) Morrison. She was a graduate of Oyster River High School, Class of 1975. She was a U.S. Army veteran in the quartermaster corps and served in Germany and the United States with the rank of specialist 4th grade. She was a charter member and quartermaster for the veterans support organization, known as Rolling Thunder, Maine Chapter 2. She was the past area representative and web mistress for the motorcycle rights organization, known as United Bikers of Maine.

She was employed at Eastern Air Device Mfg. of Dover for 13 years as a safety and hazardous waste co-coordinator. She was only one class away from becoming a certified trainer for the National Safety Council.

She is survived by her parents of Lee, N.H.; her husband, Duane V. LaRose of Sanford; a son, Brian V. LaRose of Sanford; a daughter, Christina LaRose of Dover; a brother, Jeffrey S. Morrison of Watertown, Mass.; a sister, Mrs. Carol E. Ross and her husband, Russell, of Newmarket, N.H.; a grandson, Riley John LaRose of Sanford; two nieces.

She was predeceased by a brother, David Alan Morrison.