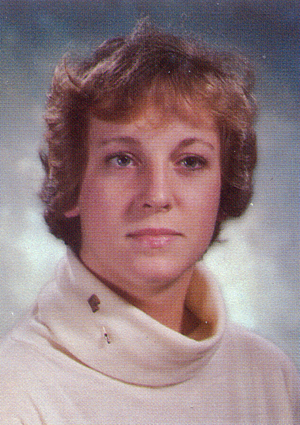 Patricia Ober Messler
DURHAM - Patricia Ober Messler, 51, passed away at Wentworth Douglass Hospital in Dover, on May 27, 2014, after a courageous six-year battle with breast cancer.

She is survived by her husband of 25 years, John Charles, their daughters Carol Elizabeth, Katherine "Kate" Mary and Sara Anne; her parents Dale and Carol (Coughlin) Ober of Durham, her siblings Dale Ober Jr., his wife Caroline and their son, Henry, of York Harbor, Maine, Jeffery Ober of Dover and Mary Beth (Ober) Schlieder, her husband Andrew and their son, John, of Newmarket. She is predeceased by her grandparents.

She was born in Concord, Massachusetts, graduated from Oyster River High School in 1980 and the University of New Hampshire in 1984, where was a member of Alpha Chi Omega. She took great pride in her work at Special Olympics New Hampshire as a Development Coordinator and was instrumental in initiating unified sports programs throughout schools in the state of New Hampshire. She was also the Assistant to the Athletic Director and Nurse at Oyster River High School. In Candia, Patricia was active as a paraprofessional and volunteer at The Moore School and the Candia Youth Athletic Association.

She will be fondly remembered for those she mentored, for her love, leadership, friendship and fierce passion. She enjoyed watching her girls in their athletic endeavors, camping at Hermit Island, spending time at Pine Point in Scarborough, Maine and had a love for gardening.

She was an active parishioner as a Eucharistic Minister at St. Thomas More in Durham, and Director of Religious Education at St. Paul's Church in Candia.

In lieu of flowers, memorial donations may be made to Amy's Treat, PO Box 2234, Dover, N.H. 03821 or www.amystreat.org.

The family wishes to extend their gratitude to the doctors, nurses and staff of Wentworth Douglass Hospital for their dedicated care to Patricia.