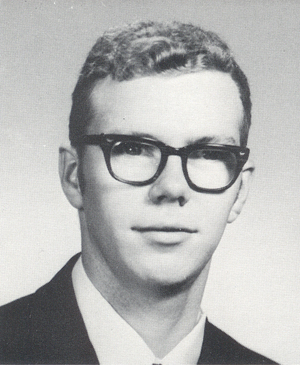 SOMERSWORTH — James E. Poulin, Sr., 55, of Green Street, died Sunday, April 1, 2007, at the Dover Rehabilitation and Living Center after a long battle with cancer surrounded by his loving family.

He was born Jan. 27, 1952, in Dover, N.H., the son of Charles and Jeannette E. (Morse) Poulin of Lee. He grew up in Lee, and graduated from Oyster River High School, Class of 1971.

He owned and operated Poulin Remodeling for many years. He later decided to join larger construction companies in order to broaden his abilities and influence on other workers. He enjoyed construction in both his business life and his personal life, contributing beautiful settings to many of his friends and family members' homes. He will be greatly missed but always remembered by these displays of his own form of art.

He will always be remembered for his strength and knowledge and smiles. He was always there to give advice to anyone who asked, never being one to judge. Being referred to as Gramps or Big Jim, he was always there to hug and love his grandchildren without a second thought, the ones who will miss him most of all. His smiles, jokes, love for music, love for fun, and advice will be greatly missed by all that loved him and will never be forgotten.

He has left behind many loving family members including his wife, Judith M. (Small) Poulin, together for a total of 15 years; his daughter, Debra A. (Poulin) Belair and her husband, Tom, of Lebanon, Maine; his son, James E. Poulin, Jr. and his wife, Carrie, of Somersworth; his mother, Jeannette (Morse) Poulin of Lee; three sisters, Judith Walker of Ridge, Carol Morgan of Dover, and Jane Poulin of Horsehead, N.Y.; as well as three grandchildren, Kristopher, Brandon, and Alyssa; and nephews, aunts, uncles and many friends.

He was predeceased by his father, Charles A. Poulin, Sr. of Lee; and a brother, Charles A. Poulin, Jr. of Sandown.