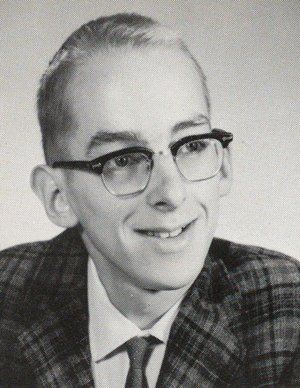 William Lord Randall
History buff

William Lord Randall, 59, of Stage Road, Nottingham, died at his residence on Monday, Jan. 24, 2005.

He was born on July 1, 1945, the son of Thomas Robert and Betty (Lord) Randall of Massachusetts. He resided with his foster parents, J. Rodney and Frances Bascom in Nottingham.
William coped well with his life-long disability; he was an inspiration to all when they met him. He was a historical buff; presidents and government were his favorites.
He worked at the University of New Hampshire dining hall for 22 years.

He is survived by his foster parents, J. Rodney and Frances Bascom of Nottingham; many devoted foster sisters and brothers; especially appreciated by Laurie, Darnita, Paula and John, from Rochester VNA; a neighbor, Donna Travis, and Patsy Rayno and Francis Downings, all of Nottingham.
Arrangements are under the direction of Purdy Memorial Chapel, Lee.

A graveside service will be held later in the spring at South Side Cemetery in Nottingham.
Memorial contributions may be made to Nottingham Ambulance, P.O. Box 114, Nottingham, NH 03290, or to Rochester VNA, 89 Charles St., Rochester, NH 03867.