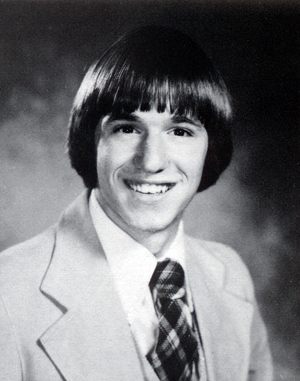 DOVER — Stuart Philip Rogers, passed away Dec. 14, 2010, at his home with his family by his side after a courageous battle with a rare cancer. He was the son of Philip and Margie Rogers in Durham, N.H.

Born, Sept. 9, 1959, he began his life in Woodbury, Conn., and then moved to N.H.

Stuart graduated from Oyster River High School in 1979. He attended Thompson School at the University of N.H.

For a number of years he worked for local florists, Davidson Textron and eventually worked for Associated Buyers in Barrington, a job he enjoyed especially because of the great people he worked with, who during his illness, have done so much for his family. He appreciated every visit and call during this time from everyone that he had the pleasure to work with.

Stuart loved to watch and attend the NASCAR races and was an avid fan of Dale Earnhardt. He loved music and really enjoyed American Chopper, and dreamed about having one someday, but his biggest passion was fishing. This past weekend, he said he wanted to be deep-sea fishing with his best friend, Eddie Collins.

For those that were lucky to be his friend, they knew him to be a very caring person, never selfish, a hard worker who loved his family. He took great joy in doing things with his sons, taking them on trips overnight for fishing and going to wrestling matches.

He leaves behind his very best friend and wife of 21 years, Patricia Rogers; his daughter, Molly, who he loved and was able to make peace with in the end, and sons, Matthew and Michael; his mother, Margie; his sister, Jane; his father-in-law, Raymond Pelletier; nieces and nephews, as well as many other family members and his truly special friends. He now begins a new journey in life as he joins his dad, Philip Rogers, who passed away in 1997.

A memorial fund has been set up in care of Stuart's family and contributions can be sent in care to Jane Rogers, 25 Hill St., Dover, NH 03820.