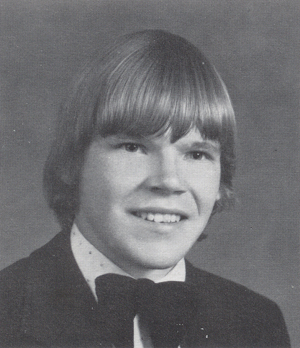 DOVER — Daniel E. Rosholt, 44, of 30 Maple St., died Thursday, Oct. 4, 2001, at Wentworth-Douglass Hospital following a brief illness.
Born June 14, 1957, in Portsmouth, he was the son of Edward J. Rosholt and the late Florence (Menard) Rosholt.
He was a graduate of Oyster River High School, Class of 1976, and attended the University of New Hampshire for one semester. While in high school he was very involved in soccer.
He served a five-year enlistment in the U.S. Navy.
Dan was a master electrician, licensed in the states of New Hampshire, Maine and Massachusetts. He was self-employed after working for several years at Modini Electric of Manchester.
He enjoyed fishing, lobstering, skiing and hiking.
Family members include his father and stepmother, Edward J. and Martha (Flechtner) Rosholt of Durham; three brothers, Michael P. Rosholt of Dover, Mark J. Rosholt of Massillon, Ohio, and Kevin M. Rosholt of Berwick, Maine; four sisters, Theresa A. Bianchi of Manchester, Catherine L. Kling of Manassas, Va., Christina L. Waterman of Somersworth, and Jennifer L. Salmon of Albany, N.Y.; and several nieces, nephews, aunts and uncles.
He was predeceased by his mother, Florence M. Rosholt, in 1972.