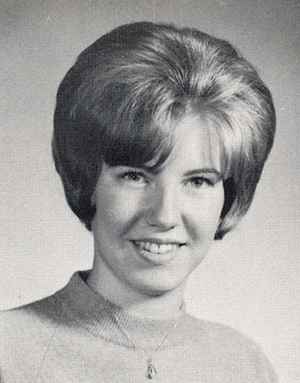 Linda E. Shields

DURHAM - Linda E. Shields, 69, of Glassford Lane, died peacefully in her sleep on Friday, February 24, 2017 at her home. Born January 12, 1948, in Exeter, she was the daughter of Marshall and Flora (Robinson) Shields. She graduated from Oyster River High School, Class of 1967.

Linda was a florist at Carpenter's Olde English Greenhouse & Flora Ventura's in Newmarket for many years. She also worked at the Bagelry in Durham and Hannaford's.

She loved UNH Hockey, Boston Red Sox, New England Patriots and gardening.

Linda was predeceased by her parents and son, Richard A. Beers.

She is survived by her son, Brian M. Beers of Rutland, Vt.; three grandchildren, Brenton and Audrey of Rutland, Vt., and Colby of Beverly, Mass.; her sister, Marcia S. Twombly and husband Charles of Barrington and niece, Julie Twombly of Barrington.

In lieu of flowers, memorials may be made to the NH SPCA, P.O. Box 196, Stratham, N.H., 03885, or McGregor Memorial EMS, 47 College Rd., Durham, N.H., 03824.