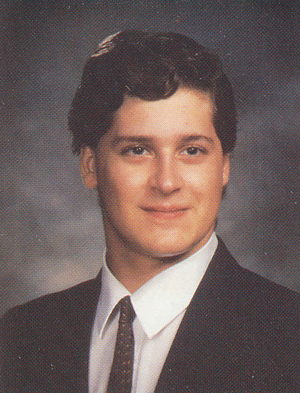 LEE - Eic J. singer, 21, of North River Road, died Monday, Sept. 20, 1993, as a result of a drowning accident in Durham.
Eric was born in Exeter, N.H. on June 24, 1972, the son of Frank P. and Laura (Sharp) Singer.
He was a lifelong resident of Lee and was a graduate of Oyster River High School, class of 1991. He also attended Unity College in Unity, Maine.
Eric had been a member of the Boy Scouts in Durham and in Lee. He also enjoyed camping, fishing, and hunting.
He was a certified lumber grader in N.H. and had been an log apprentice scaler in Maine.
In addition to his parents of Lee, his survivors include: his brother, Daniel Singer of Dover; paternal grandmother, Dorothy Singer of Pittsburg, PA.; maternal grandmother, Ann Sharp of Bellefonte, PA.; several aunts, uncles and cousins.
Should friends desire, memorial donations may be made to American Diabetes Association, NH Affiliate, PO Box 595, Manchester, NH 03105.