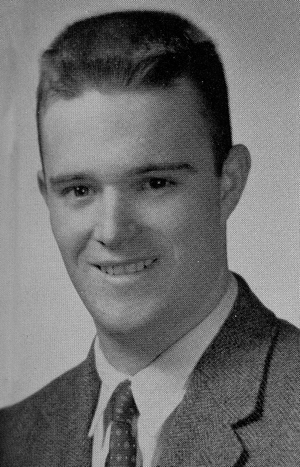 Lyle Philip Smith

Lyle Philip "Smitty" Smith, a Yankee of Upper Dyke, Kings County, passed away peacefully on Sunday, December 14th, 2014 at the Valley Regional Hospital, Kentville where he was surrounded by family. He battled with cancer for over two years and succumbed to the disease at the age of 72.

As a young man, he dabbled in business management before settling down in a career in steel construction. In his early years, he enjoyed scuba diving, traveling and singing. He was a bit of a history buff and a very active man. When he was not at work, you would find him puttering in the garden, doing home renovations, riding his bike, watching football (Go Patriots!), enjoying karaoke with family and friends or giving financial advice to any family member who would listen.

Born in Berlin, New Hampshire, he was a son of the late Russell and Margaret (Sullivan) Smith. He was also predeceased by his niece, Lisa O'Hara.

A very proud and dedicated family man, he is survived and will be missed by his loving wife of 45 years, Vonnie (Jesso); son, Kirk (Tina); daughter, Keeli (Matt Hazel); three grandchildren, Carlie (Stephan) Longtin, Kala and Aaron; three great grandchildren, Torren, Audree and Faith – all of whom he loved and cared for dearly; sisters, Carol O'Hara and Linda (Tom) Murrell, both of Alaska; brother, Arnold, California; his nieces and nephews – Victoria, Jennifer, Seth, James and Allison and cousins.

We would like to thank neighbours, family and friends for their generosity and love throughout dad's illness and we are grateful for the kindness and support of those individuals from the Palliative Care team, Continuing Care – home care and the VON, and the Red Cross.

Donations can be made online on behalf of Lyle to the Red Cross, the VON or the "Carry Me" fund program at the Valley Regional Hospital.