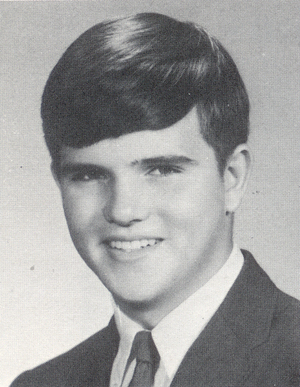 BOSCAWEN — Donald M. Sumner, 55, a longtime resident of Boscawen, N.H., died Aug. 13, 2007, at his home.
Born Nov. 4, 1951, to Margaret (Strong) and the late Donald Sumner in Newport, he was a member of the Oyster River High School, Class of 1969 and received his B.S. from Norwich University in 1973, where he was a member of the soccer and swim teams.
He was honorably discharged from the U.S. Army as a second lieutenant and was manager for Kalwall Corporation of Bow, where he worked since 1979.
He was a member of Rising Star Lodge 47 of Newmarket. He enjoyed camping, canoeing and crossword puzzles.
He is survived by his mother, Margaret Sumner of Durham; a sister and brother-in-law, Pamela and Dan Jennison of Barrington; a brother and sister-in-law, Douglas and Susan Sumner of Higganum, Conn.; his aunt, Phyllis Smart of Grand Isle, Vt.; his daughter and son-in-law, Meredith and Travis Nadeau of Milford; his son and daughter-in-law, Don and Jenn Sumner of Danbury; his daughter, Sara Sumner and her fiancé, Erik Steiner of Gilmanton; two granddaughters, Delaney Nadeau and Tess Sumner, cousins and several nieces and nephews.
————
Memorial contributions may be made in his name to the Scottish Rite Learning Center for Dyslexic Children, 31 Hanson St., Rochester, NH 03867 or the Concord/Merrimack County SPCA, 130 Washington St., Penacook, NH 03303.