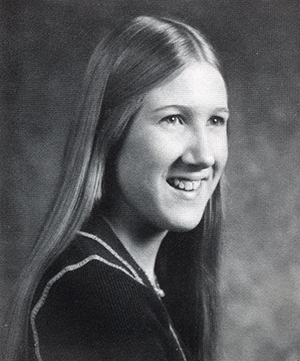 Janice M. Perkins

BARRINGTON – Janice M. (Tandy) Perkins, 57, of Roberts Road, died peacefully Thursday, June 16, 2016, surrounded by family at Frisbee Memorial Hospital in Rochester.

Born May 7, 1959, in Weymouth, Mass., at the naval air station, she was the daughter of Maurice J. and Nancy Jean (Chase) Tandy. She was raised in Lee, and graduated from Oyster River High School, Class of 1977. Throughout the years she worked as a preschool teacher at Learning to Grow and Merri-Lee Child Care.

Janice enjoyed music, dancing and the beach. She and her daughter shared a love for animals. To her, no act of kindness was too small.

She was predeceased by her mother, Nancy Jean (Chase) Tandy. Survivors include her father, Maurice J. Tandy and his wife, Dorothy of Franklin; her daughter, Shannon Perkins and her fiancée, Michael Ouellette of Rochester; 3 grandchildren, Damiya, Elijah, and Jaylynn; her partner in life, Bob Perkins of Barrington; three siblings, Sharon Tandy Smith of Charleston, S.C., Carole Tandy Dennis and her husband Allan of Lee, and Maurice J. Tandy Jr. and his wife Lynn of Somersworth; several aunts; several uncles; many nieces, nephews, and cousins.

In lieu of flowers, memorials may be made to: Cocheco Valley Humane Society, 262 County Farm Road, Dover, NH 03820.