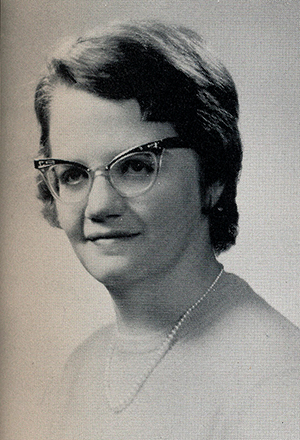 Cynthia Taylor Durgin

WINTER HAVEN, Fla. - Cynthia "Cindy" Taylor Durgin, 55, of Winter Haven, died at her home July 31, 1999.

She was born in Exeter, N.H., on June 30, 1944, and moved here from Lee, N.H., in 1995.

She was a junior vice president for John Hancock Insurance in Boston, Mass., and had been a production control officer for the Essex Company in Newmarket, N.H., and a bookkeeper for Imperial Moving and Storage in Winter Haven.

She was of the Protestant faith.
The family includes her husband, Benjamin Durgin, of Winter Haven; a stepson, Benjamin C. Durgin, Jr. of Exeter, N.H.; a stepdaughter, Melissa H. Tucker of Portsmouth, N.H.; two sisters, Nancy Hull of Pomfret, Conn., and Rachel Pangborn of New Boston, N.H.; and a step-granddaughter.
In lieu of flowers, contributions may be made to the American Cancer Society.