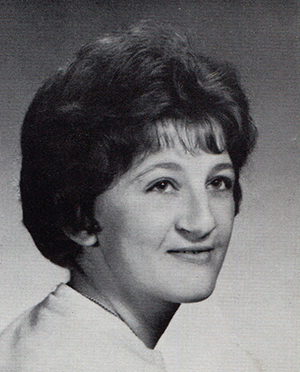 Nancy Elizabeth Taylor Hull

POMFRET CENTER - Nancy Elizabeth (Taylor) Hull, 54 of Hampton Road, Pomfret Center, died Sunday, (August 5, 2001) at her home after a year long battle with cancer.

She was the beloved wife of William Boston Hull, they were married in 1968. She was born December 29, 1946, in Exeter, NH, daughter of the late Cynthia Miner (George) and Samuel Frederick Taylor. She was raised in Lee, NH, graduated from Oyster River High School and the Concord School of Nursing, where she earned her degree as a Registered Nurse.

In 1970, she moved to Pomfret Center with her husband, where they started Hull Forest Products, Inc. Nancy worked at various times as a Registered Nurse at Backus Hospital in Norwich, Day Kimball Hospital in Putnam and Westview Nursing Home in Dayville where she was a supervisor.

She will be remembered as a loving and devoted wife and mother of three children. Nancy was famous for her hospitality and for the large family dinners she gave in Pomfret and at the family summer home in Meredith, NH. She was an avid flower gardener, and enjoyed reading, crossword puzzles, cooking, hooking rugs and horseback riding. She had volunteered at the Pomfret Community School and also substituted as the school nurse, and was a member of the Pomfret Congregational Church, serving as church clerk for many years. She loved antiques and was an antique dealer at the Pink Geranium in Woodstock.
In addition to her husband of 33 years, she leaves three children, Samuel Hull of Union, Mary Hull of Russell, MA and Benjamin Hull of Pomfret; a sister, Rachel Pangburn of New Boston, NH; her mother-in-law, Ruth Boston Hull of Pomfret; a son-in-law, Mark Mueller of Russell, MA; a daughter-in-law, Julie (Frye) Hull of Union; a future daughter-in-law, Sarah Adamec of Woodstock; as well as several sisters-in-law, brothers-in-law, many cousins, nieces, nephews and friends. She was predeceased by a sister, Cynthia Taylor Durgin.
In lieu of flowers, donations may be made in her memory to Tufts New England Veterinary Ambulatory Clinic, 60 Sheldon Road, Woodstock, CT 06281