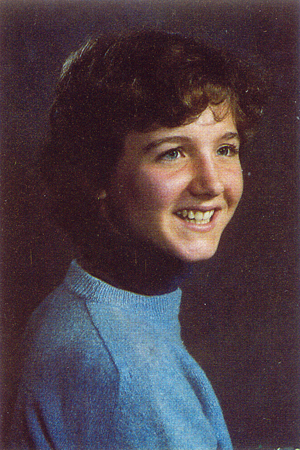 DURHAM -- Joan Denise Urban, 24, died Friday, Aug. 11, 1989, at her home.
Born Dec. 3, 1964, in dover, the daughter of Willard and Sara Urban of Durham, she attended Oyster Rivers schools and received a bachelor of arts degree from the Universitiy of Virginia in 1987. She took advanced courses at the University of New Hampshire and had received a fellowship to study human nutrition at Cornell University.
Survivors include her parents of Durham; a sister, Ruth Ellen Urban, of Madison, Wisc.; and her fiance, Stephen Bruce Baer, of Bethesda, Md.
She was predeceased by a brother, Allan Charles Urban.
The family requests no flowers and suggests those wishing to make memorial contributions to direct them to Stafford Hospice Care, P.O. Box 339, Rollingsford, N.H., 03869 or to Association of Brain Tumor Research, 3725 North Talman Ave., Chicago, Ill., 60618