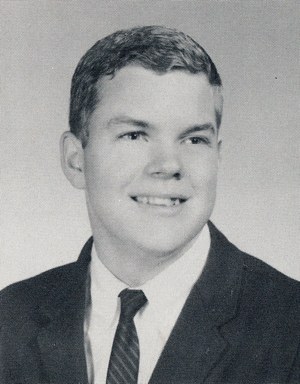 DANA R. WENANT
Dana R. Wenant, 66, passed away on Wednesday, April 9 at his home in Key West after a brave fight with cancer. He was surrounded by his very close friends.
Dana was born in Boston, Mass. He was predeceased by his parents Leonard and Louise Wenant as well as his sister Dianne Jenkins. Dana graduated from Oyster River High School in Durham, N.H. and the University of New Hampshire.
Dana lived in Key West for 30 years where he worked and operated The Carriage Trade with his mentor and good friend Bill Gaiser. He was living the life he dreamed of, running the inn and enjoying life to its fullest. Previous to living in Key West, Dana had lived and worked in Boston, NYC, Chicago and Denver managing restaurants for the Stouffer's Corporation. He was a brother, uncle, and good friend. No task was too great for Dana. He was a hard worker, amazing cook and a blast to be around. His ability to tell stories was unmatched.
Members of his family include his sisters Jan Creps and her husband Lee, Freedom, N.H.; Jean Herrick and her husband Chad, Amesbury, Mass.; Christine Helfetz and her husband Steven, Concord, N.H. Nieces and nephews include Julie Sauer and her husband, Samuel, Pensacola, Fla.; Rebecca Sanderson and her husband Alan, Salt Lake City, Utah; Matthew Creps, Dover, N.H.; Erik Creps and his wife, Stephanie, Somersworth, N.H.; Zachary Creps, Dover, N.H.; Abigail Avery and her husband, Devin, Madbury, N.H.; Tyler Creps, Dover, N.H.; Allison Herrick, West Medford, Mass.; Bradley Herrick, Amesbury, Mass.; Ben Heifetz, Concord, N.H.