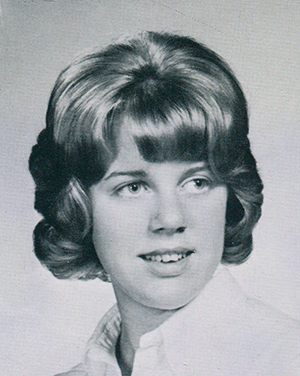 Dianne L. Jenkins

GYPSUM, Colo.- Dianne Louise (Wenant) Jenkins, 58, of Gypsum, died July 10, 2004, after a brief but brave battle with cancer

Born July 26, 1946, in Boston, Mass., she grew up in Lee, N.H., and graduated from Oyster River High School in 1964. In 1976, she moved to Lakewood, Colo., and later settled in vail, Colo. She worked for Vail Valley Medical Center

She loved gardening, dogs and cats, camping and traveling, especially to Hawaii, where she was married in 2003.

The family includes her husband Matt; two daughters, Julie Sauer of Pensacola, Fla., and Rebecca Sanderson of Salt Lake City, Utah; two grandchildren; her parents, Leonard and Louise Wenant of Ossipee N.H.; a brother, Dana Wenant of Key West, Fla.; three sisters, Janet Creps of Freedom, N.H., Jean Herrick of Amesbury, Mass., and Christine Heifetz of Concord, N.H.; several nieces and nephews.