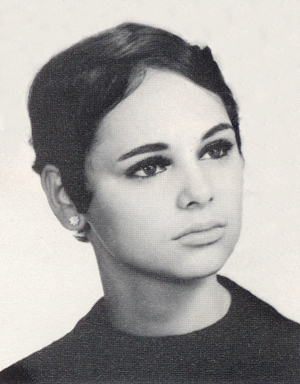 Rebecca Witham Demisch
NORTH HAMPTON - Rebecca Witham Demisch, 64 of North Hampton passed peacefully at her home on December 11, 2014.

Rebecca was born at Exeter Hospital on August 23, 1950 and raised in Nottingham. The daughter of the late Perley and Madeline Witham. Rebecca loved walks on her beach, poetry, art, gardening, photography and antiques; but most of all, she loved her family. She was a loving wife to her husband Jurgen, a loving daughter to her mother, and the most wonderful sister to her six brothers. Rebecca was a graduate of Oyster River High School, an accomplished photographer, worked at Omni Dunfey Hotel Corporation, owned Merry Hill Antiques in Nottingham and the Colonial Inn in Concord, Mass. with her husband, Jurgen.

Rebecca was predeceased by her father Perley Witham, mother Madeline Witham, and brother Nathan Witham. Rebecca is survived by her husband Jurgen Demisch of North Hampton and his daughter Suzanne Demisch of N.Y.

Rebecca will be greatly missed by her brothers: Peter Witham of Washington State, Perley Witham of Concord, Mass., David Witham and his wife Judy of Nottingham, Timothy Witham and his wife Beth of Nottingham, Jonathan Witham and his wife Paige of Hampton Falls.

Rebecca is further survived by her sister in law Robyn Witham of Nottingham, sister in law Sigrid Kiefer of Germany, brother in law Wilfried Demisch of San Diego, many nieces, nephews, aunts & cousins. We will all miss her love and support. Three kisses.