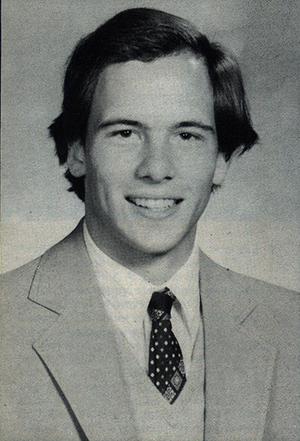 Stephen Craig Woolley

DOVER - Stephen Craig Woolley, 53, of Dover, died suddenly Thursday, July 20, 2017 at his residence, following a period of declining health.

The son of a career Military family, Stephen was born September 6, 1963 in England, the son of John Joseph and Margaret Jean Waldie Woolley, and is a graduate of Oyster River High School in Durham NH.

Stephen was employed by BJ's Wholesale Club for 15 years, where he assisted customers at the gas pumps, receiving many accolades from his employer for his attention to his customers needs.

He attended St. Mary's Church in Dover, was a member of the Knights of Columbus, participating in many of their fundraisers, especially the Christmas Tree Sale, He enjoyed gaming on his computer, and had an incredible collection of hats.

A client of Community Partners, the family is grateful for the assistance and support provided to Stephen over the years.

He is predeceased by his parents, his father having passed away June 17, 2017, and two brothers, John Joseph Woolley III, and Richard Woolley.

Survivors include his brother Michael Woolley and his wife Paula of Rollinsford, NH, two sisters Susan Clay and her husband Allan of Lee, NH, and Anita Nickulas and her husband David of Auburn, NH, step mother Francine Woolley of Wells, step brothers Jay Reilly and his wife Jeanne of Kennebunk, Philip Reilly and his wife Mary Venice, FL, and Michael Reilly and his wife Bita of Townsend, MA, step-sisters Christina Colavizza and her husband Branko of Melbourne, Australia, Elizabeth Arnow and her husband Patrick of West Boylston, MA, Kerry Letze and her husband David of Sanford, ME, a sister in law Rita Modesti of Pennsylvania, many nieces and nephews, and a wide circle of extended family.